The ever desperate Syrian situation.
band annie's Weblog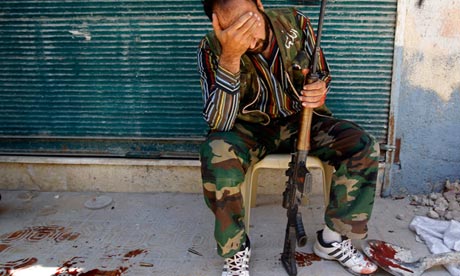 A Free Syrian Army fighter reacts after his friend was shot by Syrian army troops in Aleppo. Photograph: Goran Tomasevic/Reuters
When power starts to shift in the Middle East, its people have long known what to expect. Challenges to authority have rarely been met with a promise of consensus or inclusion. Strong-arm suppression – the more forceful the better – has been the default reaction to dissent. The price has usually been brutal.
Syrians who wanted an end to regime dominance knew the rules when they started demanding changes in the region's most uncompromising police state in March last year. Now, 18 months and…
View original post 2,405 more words